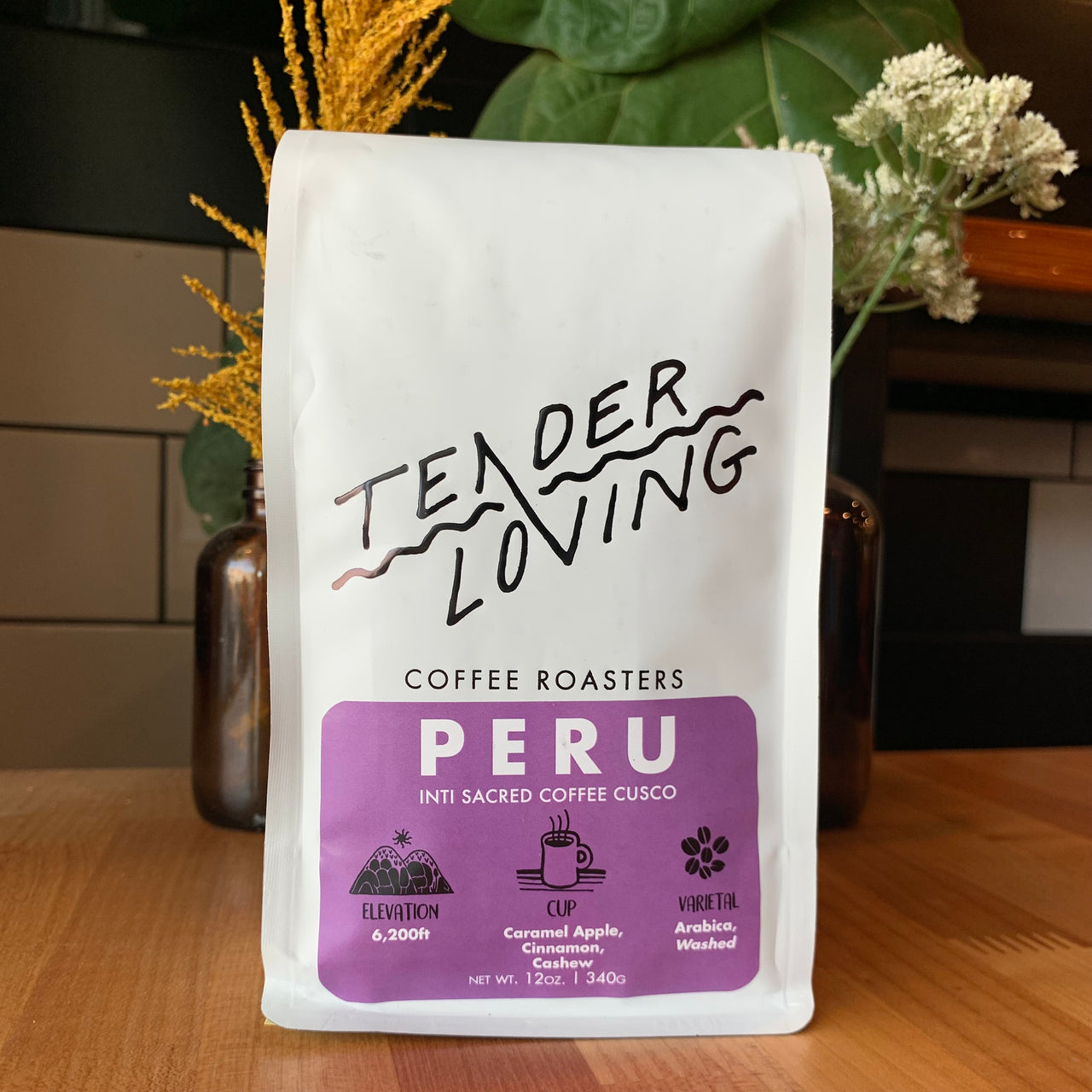 This Peruvian coffee is a product of direct trade between farmers in the Cusco area of Peru and Tender Loving Coffee. All the farmers are paid a good price for coffee and paid earlier so more money can be reinvested into the next crop and their families. This coffee came from farms located in the sacred heart of the mystical and once thriving Inca empire.
Roast: Dark
Cup: Dark chocolate, Cinnamon, Tobacco
Variety: Arabica
Region: Cusco, Peru
Altitude: 6,200 feet 
Process: Washed
This coffee is a blend of two roast profiles. It delivers on a clean cup with medium body and flavor notes of dark chocolate, cinnamon, molasses and tobacco. A nice morning accompaniment to a croissant!